Dear Poetess Vinny,
I'm about to publish my first volume of poetry with a small press and am going to be traveling to give readings. I'm in my early 30s and most of the time I waitress so I don't have much of a wardrobe. What can I wear that travels well, won't break the bank, and makes me look like a serious (but not t00 serious!) poet. What should I do about makeup? 
Yours, 
Poetess
Dear Poetess,
Congratulations on your first book of poetry! It must be very exciting to be engaging with new readers and poetry fans, and along with our wishes for good luck, here are some tips to help you look and feel confident while sharing your poetry.


1. A pair of dark jeans is a MUST, not just for poets, but for life.
Think about your upcoming readings. They will probably be in either a dimly lit whole-in-the-wall poetry club or bar, a white-light college or university, or in the yellow-hued musk of a bookstore. Darker colors, such as black, navy, or darker shades of gray, always turn up well in photos, no matter the lighting, and they have a slimming effect, which everyone loves.
Dark jeans also fold and travel well, so you won't have to worry about wrinkles or dry cleaning on the day of your reading. PLUS, you can wear these to work or for a night out on the town.


2. Blouses and button-downs. Prints are IN.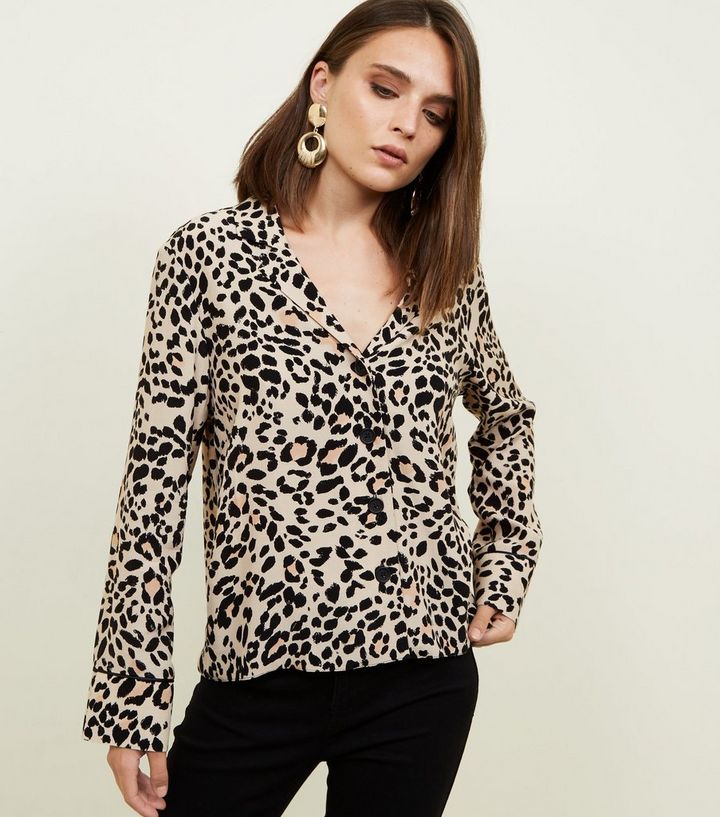 So you have your jeans on, and you're wondering, does this look too casual? Like simple dinners that come to life with the right wine, it all depends on the pairing.
Some poetry readings are more formal than others, so you want to find pieces that work for both settings and everything in between. There have been many takes on the classic blouse and button down, many made in cotton blends that are great to travel with, easy to clean, and appropriate to dress up or dress down. Try a fun pattern with dark jeans or dress pants for a more casual look. Try a sports jacket with a basic v-neck for a chic, professional look.


3. How to do your makeup.
I think that the basis for looking good is with taking care of your skin with a daily facial cleanser and a moisturizer with SPF (this goes for men too!). If your skin is clean and protected, then you don't have to do much with your makeup.
I DO suggest using eyeliner around your top lid (and bottom, if that's your style) and some mascara so that your eyes are clearly defined no matter the harsh lighting. Brown works well for daytime and dark brown or black for nighttime. An eye-shadow palette that has a few colors that are made for your skin tone (light to dark brown) along with champagne-like color (for highlighting the corners of your eyes and under the eyebrow), browns and grays (for the outer lid), and, if you have a good handle on eyeshadow, dark brown or gray (for the crease).
My poetry look includes bold lipsticks from MAC Cosmetics, but if you're more into subtle lips, try some tinted lip shimmer from Burt's Bees or a light chapstick for shine.


4. Don't be afraid to OWN the sale rack.
We all know that poetry is not the most profitable venture, and many of us are working other jobs on our way up the ladder, but don't let these facts get you down! I'd suggest scouring the internet for online sales at places like American Eagle, Express, Macy's, Nordstrom Rack, and DSW, where a smart shopper can get high-quality jeans for as low as $20, graceful heels or flats for $30, and cute, durable shirts, sweaters, and button-downs starting at $10. Or take a trip to the local thrift store, where you can even find brand new items with tags.
For makeup, spend the extra money on higher quality brands like MAC and bareMinerals. They will look better, last longer, and will be a point of conversation (trust me!). For people new to makeup and skincare, try Birchbox! It's only $10 per month and will introduce you to your new favorite brands.



All in all, you are not only selling your book, but your image, so find a look that works for you and stick to it! You don't have to be a fashionista to get people's attention on your work, you just have to be you.
Best,
Poetess Vinny


Comment below with your questions about fashion in the poetry world and I'll get back to you soon!