Dear Poetess Vinny,
I'm considering graduate school to earn an MFA in Creative Writing. I'm in my late forties, a mother, and my main concern is how to present myself in a university setting. Should I wear clothes I would wear to work? How far can I dress down? Any advice would be much appreciated!
Yours, 
Poetess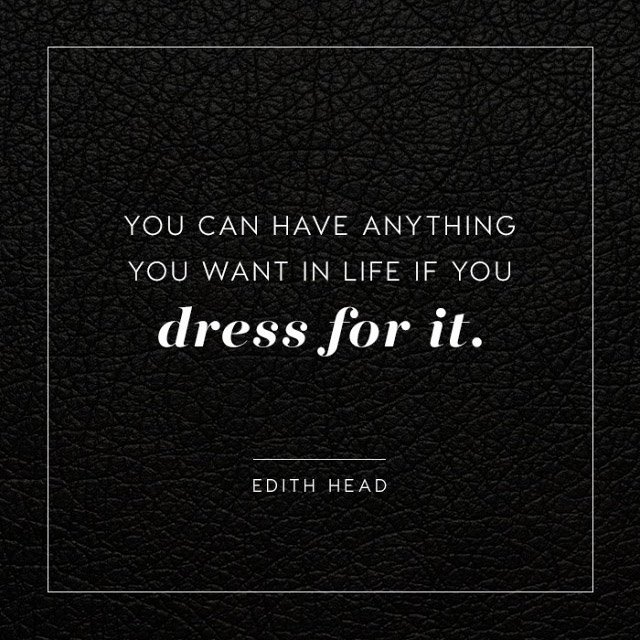 Dear Poetess,
Taking on a Masters in Fine Arts is a wonderful challenge filled with creative torrents, fast-paced learning, and hopefully, major literary inspiration. It's also a place to meet talented, like-minded people who will boost your ambition and support your pursuit of writing, which is something we can't always take for granted.
Many graduate programs are populated by recent college grads, but MFA Creative Writing programs tend to be a little bit different. MFA students are quite diverse in age, race, gender, sexual orientation, nationality, and previous careers, especially in programs in places like New York.
So let's talk fashion.
A lot of people in the Masters in Fine Arts programs in New York have day jobs, which means there will always be at least one person in your class wearing a button-down and slacks and one in a blouse and dress shoes. There are also a lot of unemployed poets, daytime baristas, nighttime bartenders, and everything under the sun; meaning, you're just as likely to find people in skinny jeans, t-shirts, and converse shoes. All this to say, no one is going to judge you based on what you wear to class. 
I interviewed two women in the Creative Writing Program at The New School to find out a few things, such as what they did before grad school, why they came to the program, and which shoes they wear when putting their best foot forward.
Profile 1: Where professional meets glamorous
Heather Newman is 57, a suburban wife, mother of two kids aged 20 and 22, and the owner of a playful, fluffy Coton de Tulear named Sir Lancelot, the royal dog of Madagascar. Heather has worked as a freelance writer and copyeditor for Family Circle magazine, an associate producer for TV and radio at Grey Advertising, and an on-air TV news reporter at CBS. She is a second-year student in the poetry concentration.
Poetess Vinny: What made you want to return to school after having a successful career in all of these exciting fields?
Heather Newman: While I was home raising kids, I started to write creatively, taking classes and workshops whenever possible. Most people my age opt for low-residency MFA programs. I wanted the full-time interaction with a vibrant literary scene. Jane Fonda says she has lived a life in five acts. For me, the MFA is my chapter three.
PV: Did you have any reservations about joining a program that, statistically speaking, has a high population of people under 30?
HN: No. I love young people. My challenge is technology. But I'm getting better. I use google docs, Instagram, thinking about Twitter… and I love The New School, its professors, students, commitment to social justice, and the incredible literature classes. In fact, I wish the program were longer.
PV: What kinds of clothes do you wear to class? Readings? What do you wear to feel comfortable and confident? 
HN: I'll admit I adore clothes. (I once wrote an ode to my closet.) Leather jackets, boots, fun scarves, funky jewelry. Not that it really matters…it's the work that counts. But still, I never met a lipstick I didn't like!
Profile 2: The power of passion
Lindiwe Priscilla Krasin, 42, is a Bronx-based black power feminist. She writes poetry and creative non-fiction and has been published in the Journal of Progressive Human Services. Before coming to the New School, she operated the business Sex & Safari. Sex & Safari "is all about the sex appeal aesthetic. We design sexy wardrobes, spaces and parties. I am all about being sexy," says Lindiwe, a now second-year student in the Creative Writing MFA.
Poetess Vinny: What made you want to return to school after having a successful business, starting a family, etc.?
Miss LPK: This is my second masters degree. My first is in modern and contemporary Middle Eastern Art History. School and writing have kept me alive, 'cause to be frank, I have had a crazy life. My love life and family life are in shambles right now. I finally went back on psychiatric medication. If not for school and writing, I'm not sure I would have anything to live for. It has been that raw for me. My life is really Mi Vida Loca nuts.
PV: Did you have any reservations about joining a program that has a high population of people under 30?
LPK: I did not consider my age. I don't care if people look at me as older or not. Whatever it is, it is.
PV: What kinds of clothes do you wear to class? Readings? What do you wear to feel comfortable and confident? 
LPK: I mean for me, honestly, I am a living brand. Lately I have gone to class looking absolutely bummy and gross, but I have had stuff going on that has driven me almost mad so that explains all that. However tonight I am wearing a perfect fall evening-at-school ensemble: shimmery gold leggings and a long sleeved scoop neck body suit from Forever 21 in Union Square, a gold and white fine wool scarf as a cummerbund (super sexy) and simple purple and silver Asics jogging sneakers. I look amazing. I have my braids up in a fiesty looking pony tail. I never wear foundation. I eat coconut oil for extended fertility (fingers crossed) and good skin. Occasionally at night, if I'm going out, to a reading or drinks with my peers, I will cover my skin with something (lotion or powder) to give me a natural body glow.
In conclusion…
I hope this helps you, and others like you, feel confident moving forward with the next steps in your literary life. An MFA is a great way to meet people, to talk about amazing books, and to heighten your skills as a writer. And if you make a few fashion statements along the way, well, that's just icing on top of the cake.
You can find Heather's newest poems on The Inquisitive Eater
For more on fashion and poetry, please visit my blog, Vinny the Snail
And to have your questions about fashion and beauty answered, please comment below!